Structured Cabling Kitchener, Waterloo, Cambridge & Area
Acme Telephone Co. employs the best practices to ensure customers get top quality service and products when it comes to structured cabling which will help reduce costs and increase performance. Our data cabling installations use Cat5e, Cat6a/e cabling tested to current industry standards TIA/EIA-568A/B with certification reports and lifetime warranties. This includes cable racking systems, cabinets, patch panels and cable management. We also offer network design services and pre-installation layouts as well. For existing cabling installations, we offer testing, troubleshooting, patch panel re-terminations, and additional cabling.
Structured Cabling Best Practices
Plan Ahead – Keeping a well-organized plan will help to minimize costs and be more time constructive. Planning a budget and choosing the right cable structure is an effective way to determine the best approach by first designing, then installing.
Cable Identification – Use of a numbering scheme and appropriate labelling will help to identify different applications in your network system. Use of patch panels is the best way to keep cables labeled and organized.
Choosing the Right Cable – Choosing copper or fiber cable can be beneficial when deciding which option is best for your business. The appropriate cable can keep costs low while also planning for the future.
Proper Cable Management – Employing vertical and horizontal techniques to maintain an identifiable cable system. Securing cable bundles with tie downs and added support to prevent unnecessary movement and accidental pulling or pushing while reducing strain at pivotal points.
Documentation – Clear and concise descriptive information about terminals, connectors, cable types, and data ports will allow for easy-to-follow instructions when maintaining your network. A fully labeled schematic will be a useful tool for diagnosing issues and disconnects.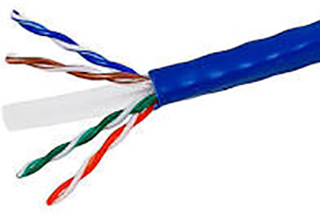 Looking to set-up your business with structured cabling? Or improve your current network set-up? We provide a variety of structured cabling options such as Cat5e, Cat6, and Cat7. Acme Telephone Co. will build the right network infrastructure for your business using standardized cabling.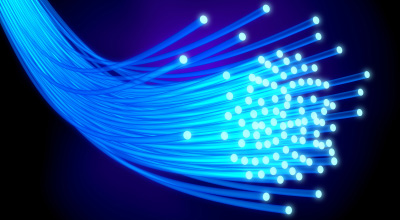 Fiber optics could be the next upgrade for your business with the fastest voice and data structured networks. Get faster speeds and larger bandwidths to out shine the competition. Plan for the future by letting Acme Telephone Co. install the latest in cable technology.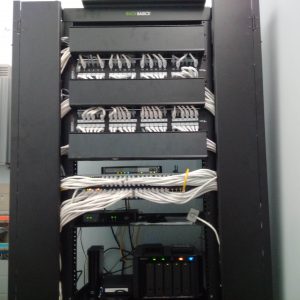 Server racks and data cabinets are an effective way to best organize and manage your cable structuring system. Racks and cabinets help utilize space, increase security, and allow for easy access and maintenance. Optimize your platform for best performance by setting up great cable management, equipment upgrades, including additional accessories like UPS battery backup systems.