Server Racks & Cabling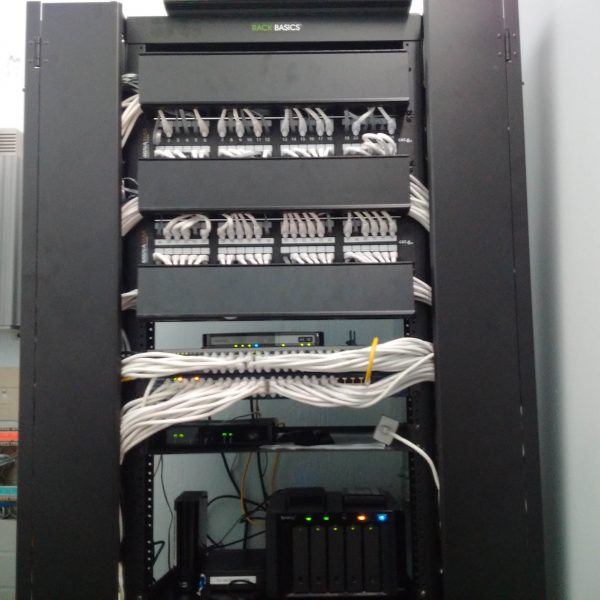 At Acme Telephone Co. we provide network cabling installations with server racks and cabinets. Server racks offer a wide range of flexibility to help make your networking setup more efficient. Server racks help reach your goals by allowing for quality cable organization, properly managing space efficiency and reducing clutter, while making it easier to monitor and access your structured cabling network. Racks also allow for additional accessories and equipment such as routers, storage, environmental monitors, uninterruptible power supplies and other telecommunication hardware.
Benefits of Utilizing Server Racks
Easy Maintenance and Serviceability
Utilize Space and Reduce Clutter with Well Organized Server Rack
Simplified Equipment Upgrades
Contact us for a server rack structured cabling installation quote today.
Data Cabinets & Cabling
In addition, you can utilize server racks by housing them in data cabinets. Enclosed cabinets give extra protection against unwanted tampering and collisions, help distribute airflow while maintaining required temperatures, and provide efficient cable management and effective noise reduction. Together, these help to reduce the total cost of operation. Cabinets have optional wheels as well to allow for easy rearrangement, and provide accessibility while keeping all equipment in a secure location.
Efficient Uses of Data Cabinets
Increase Security with Data Cabinet Enclosures
Improved Cooling Efficiency with Temperature Controls
Reduce Noise in the Work Environment
If your business is searching for a reliable data cabinet structured wiring solution, contact us for an installation quote now.
Patch Panels & Cabling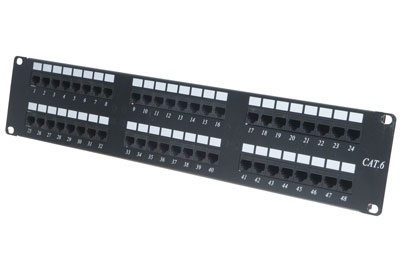 A good strategy to optimize cable structures in rack and cabinets would be to implement patch panels. Patch panels simplify connectivity by providing an interface from more permanent wires in the wall to connections in the front. There a several types of patch panels that can be used to manage and organize your structured cabling. These include Cat5e, Cat6, Cat7, and fiber optic patch panels.
Keep Best Practices with Patch Panels
Decrease Cross Wiring with Easy to Label Patch Panels
Minimize Chances of Human Error
Manage Cable Connections with Ease
Contact us for a patch panel structured cabling installation quote today.